We Offer Time-Saving Solutions
Tümsaş designs and develops kiosk models in different functions, for different markets especially for banking. Kiosks, according to the function of the application and needs, phone, metal keyboard, keypad and similar hardware components are used and special software applications are developed. The designed kiosk bodies can be fixed to the floor as well as to the branch furniture. Metal, stainless steel, aluminum, corian or veneer materials can be used during production.

In our Ödematik solutions, according to the application, cash (coin / banknote) and card (bank / credit card) payment and change options are presented with the appropriate components. As a software application integration to the corporate collection system provided and application to run as a client of branches is also available. The central application is integrated into the collection system and the collections made are transferred to the corporate accounting records.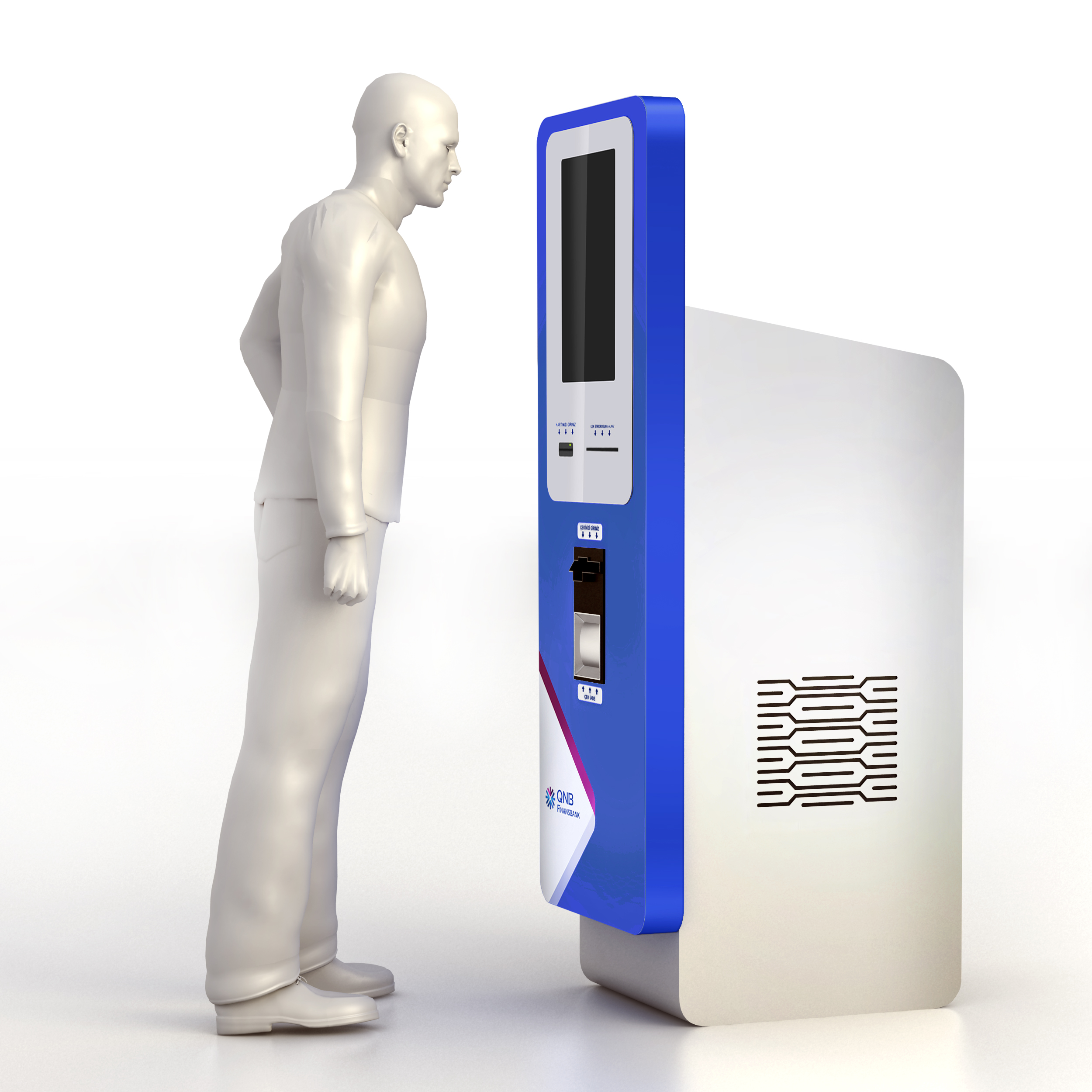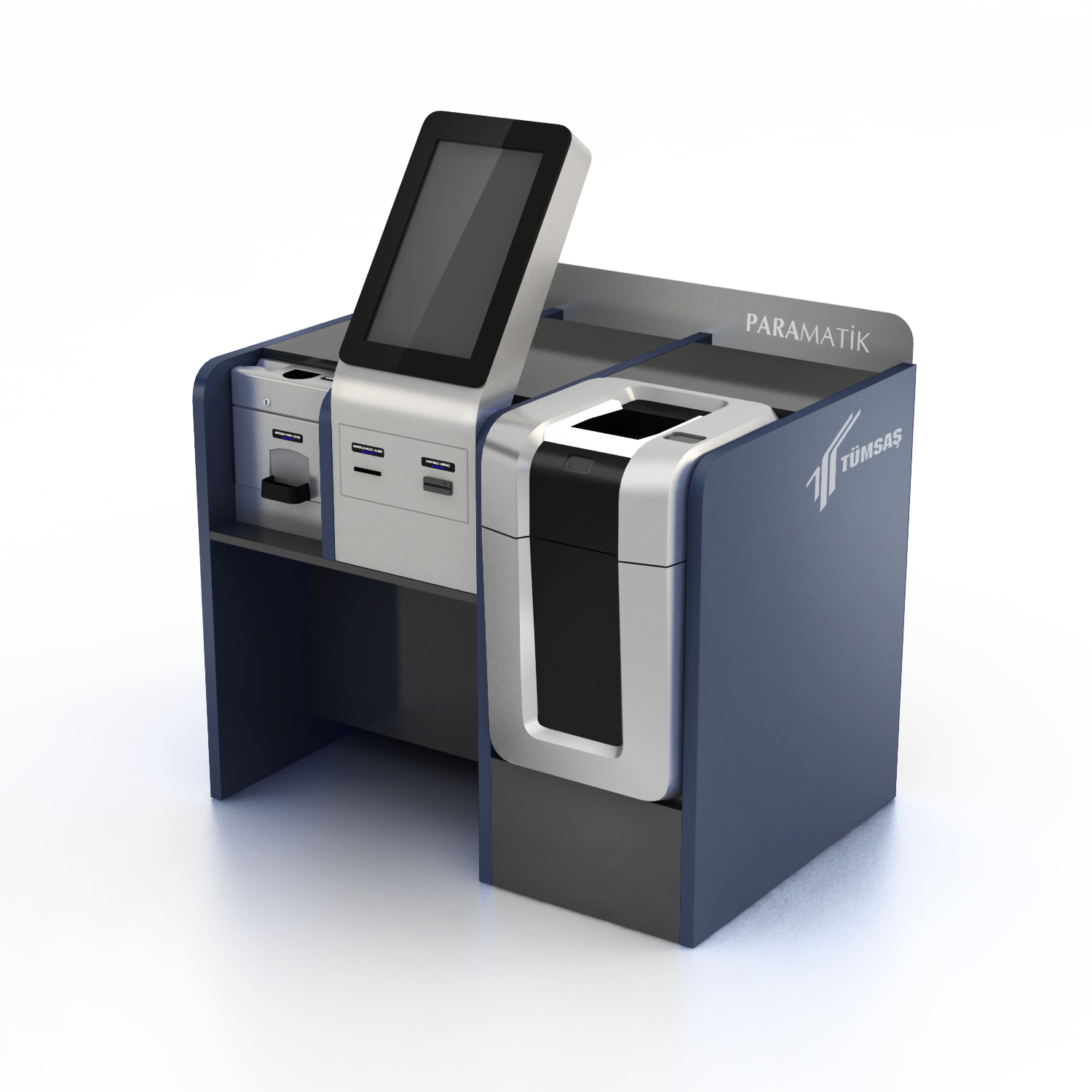 Ticket Sales Kiosks are mainly used in transportation sector, at points like hotels, play areas etc. It is another solution designed and developed for the sale and top-up of contactless cards. Ticket Sales Kiosks and various contactless cards and tickets are sold with cash / credit card payment and can then be used as top-up. All operations are performed with an user friendly interface on the touch screen, besides devices and operations can be monitored and updated centrally. According to the needs determined for kiosk models in different functions such as info kiosk, phone kiosk, survey kiosk, appropriate hardware components are decided and designed according to corporate identity elements and special software applications related to them are developed.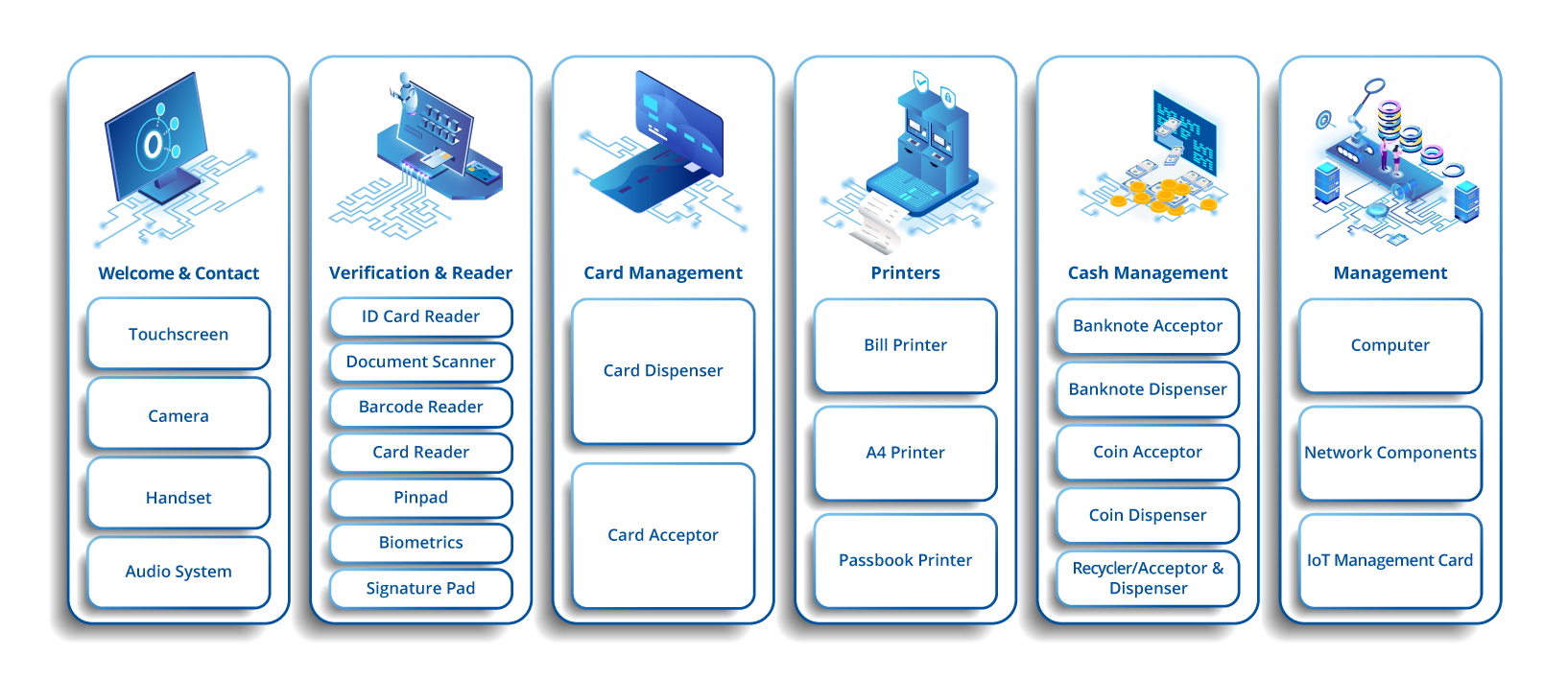 Since 1977, we have been producing customer experience solutions for well-established companies in their sectors.
With an approach focused on customer comfort, we develop solutions that integrate R&D, technology and design concepts, to make life easier and provide added value to our economy.
We support our customers with
time-saving solutions
Contact us to increase the quality of customer experience with our new generation solutions.
Contact Us