Measure Your Customers Satisfaction and Report Easily
Customer experience charts create data archives that are very important for an organization's reputation and efficiency. In terms of optimization and improvement studies, every institution wants to learn and report customer feedback. Classic survey applications are often ineffective solutions that customers will not even notice.
Technicial Specifications
Flexible question definition
Presenting visual options with emojis
Reliable data thanks to integration with the queue system
Institution, service, service and user-based data
With the SecureVey system, customer satisfaction is measured completely digitally and does not create an extra waste of time for the customer. Factors affecting customer satisfaction such as transaction speed, service quality, performance evaluation are actively measured and archived.
The most important innovation offered by the SecureVey system is that the evaluations do not contain a general data but an analysis on the basis of the customer. You can get customer satisfaction levels, basing on the unit, staff, type of service, transaction time of the services received, in case there is a queue management system having CRM integration.
SecureVey survey system prevents information pollution and unused data by providing one-time evaluation of the services/one-time entering the survey for each customer. The obtained survey results are archived as data that can be easily analyzed.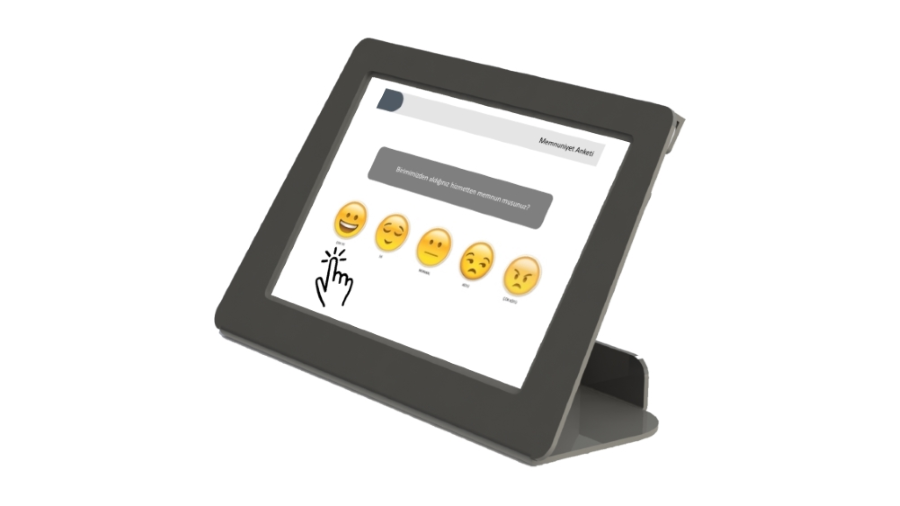 We support our customers with
time-saving solutions
Contact us to increase the quality of customer experience with our new generation solutions.
Contact Us