Meet the new generation customer experience technology.
S-Matik Version 4.0, updated advanced version of S-Matik Queue Management Systems, has a flexible, modular infrastructure, providing a PC-independent infrastructure, ease of use and performance increase brought by new technologies. as a different solution alternative to queue management systems.
In terms of design aesthetics, the kiosks, which add visual richness and a modern atmosphere to the space, can be easily moved.
S-Matic Version 4.0, which is created with a PC-independent structure, instead of kiosks used in queue management systems and limited both in design and usage possibilities by the PC, offers the high performance graphics offered by independent cloud technology with a different design language and user-friendly design.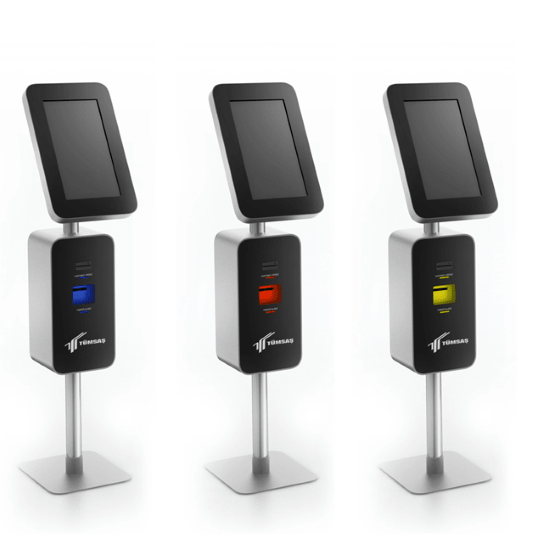 A new perspective on Customer Queue Management Systems infrastructure.
With S-Matik Version 4.0, which gives a new perspective to the Customer Queue Management Systems infrastructure, we offer an independent, high-quality and fast solution option, combining high efficiency and time saving spects, with an independent infrastructure and innovative solutions.
We support our customers with
time-saving solutions
Contact us to increase the quality of customer experience with our new generation solutions.
Contact Us