S-Matik®; is a customer queuing solution that provides shorter service times for banks, hospitals, public institutions, increases the quality, provides resource planning for enterprises and provides data to customer relationship management.

Ticketing Equipment (Kiosks and Ticket Printers)
Touch screens, also known as kiosk systems, are easy-to-use products and can be used to produce queue numbers in simple terms, or to display all kinds of advertising images. When card readers are integrated into kiosks, customers can be given priority tickets based on the card type. Ticket printers, unlike a simple printer, can print the company's logo, transaction date and time on the ticket.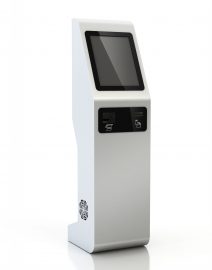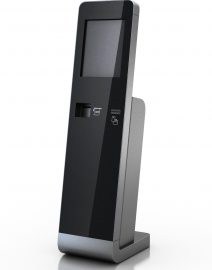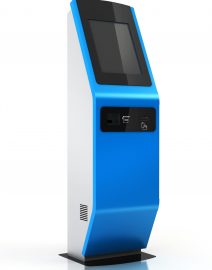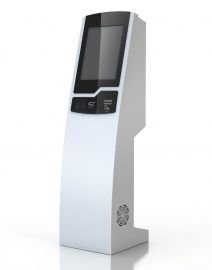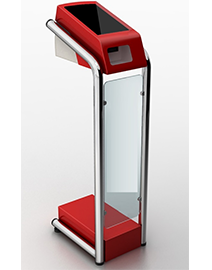 Common Features
Standard S-matic kiosk designs have been included above, and you can choose the appropriate design based on the designs of the corporate identity and the furniture elements in the location, or you can make custom design work. Kiosk body colors and plexi colors used as visual elements can be customized for you.
Displays (Main display, Teller Display and LCD Information Panels)
Main and teller display alternatives having different color and resolution in the waiting areas, guides the waiting customers to the relevant point. Aura series matrix type LED displays can be used as main display, teller display and information panel. Atria series can be presented with queue number information with LCD displays as well as video images in various formats (advertising, promotional film, news etc.)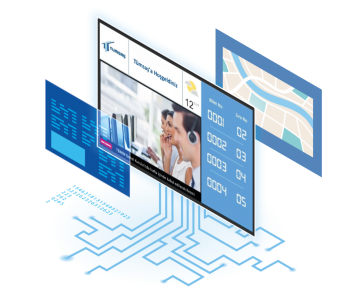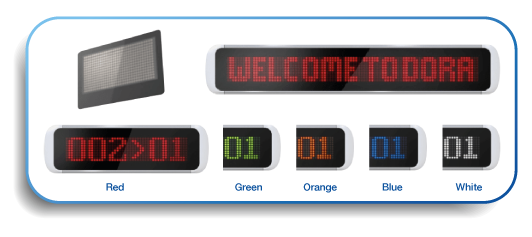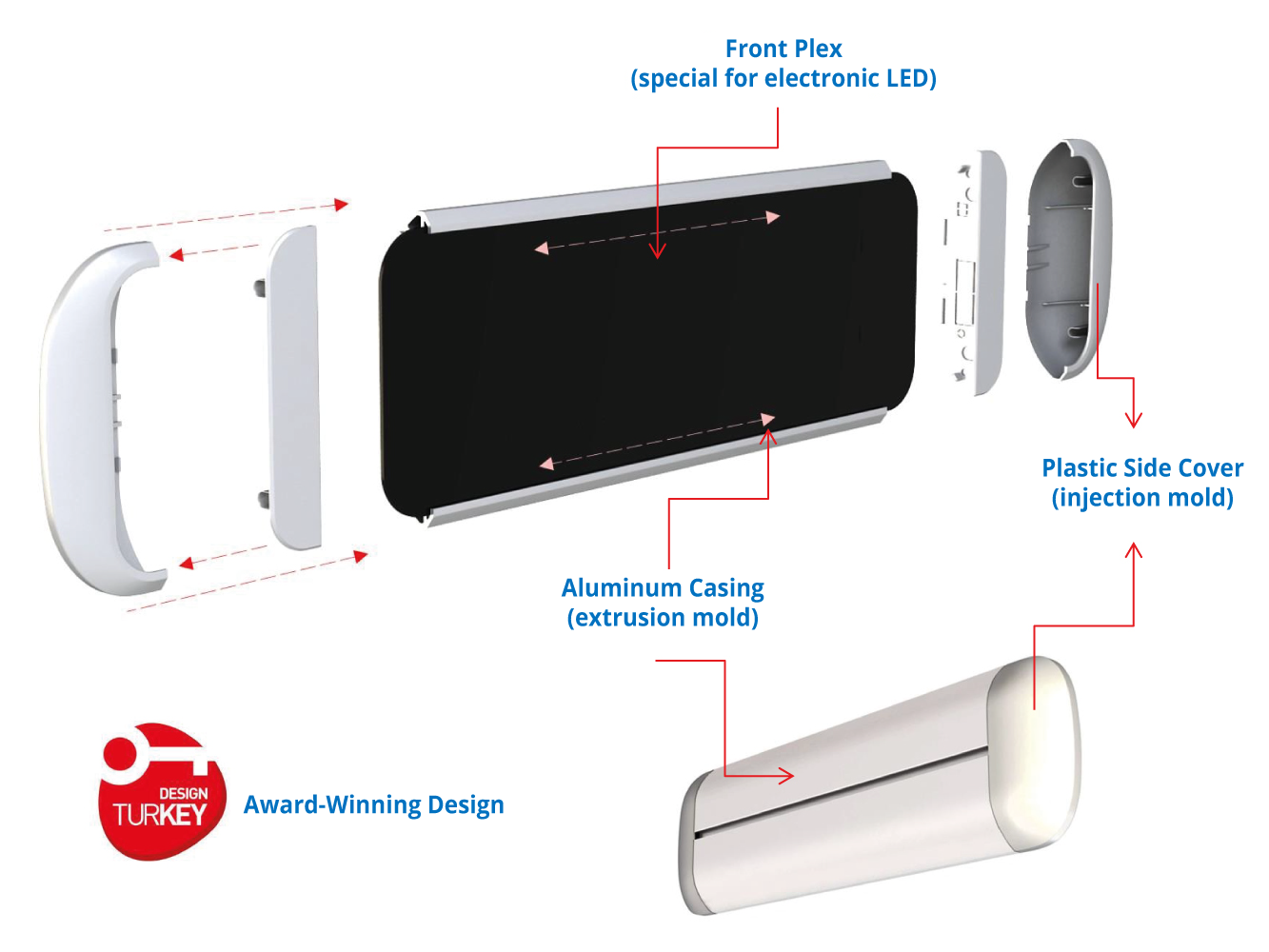 Management Software (Manager)
In the basic structure, the Manager (Management Software) is the main software that enables all S-Matik hardware to be installed and run. System configuration definitions and management of devices (hardware) are done through this application.
The system, whit its intelligent priority engine, provides a dynamic customer prioritization system infrastructure with the segment prioritization to be determined in terms of the condition, timing and even the target of the organization.
Virtual Terminal
This is the software application running on the teller computer that calls and directs the incoming customer.
Ticket Dispenser
This is the kiosk interface application which is customized with cooperate identity and the customers make a selection and take ticket through the screen.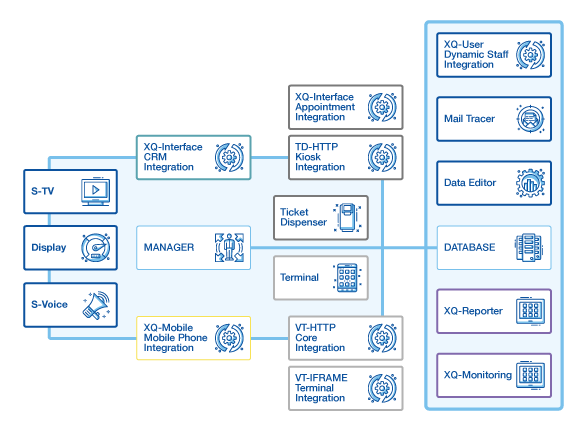 Reporting and Monitoring
The reporting module is the section where statistical information about branches, teller booths, tellers and transactions can be taken. Both the selected branch and the reports to be received for all branches provide the opportunity to analyze managers on issues such as performance management and staff planning.
Average processing time, average waiting time, total number of customers and the number of customers who are served and unserved can be produced on hourly, daily and monthly basis or category, teller booth, teller and branch. In addition, sub-transactions, ticket details, booth and teller-based input to the system can be reported. The performance of booth and teller can be displayed.
The monitoring module is a software solution which is prepared for the companies with S-Matik network to monitor the whole system from the headquarter. Web-based S-Matik Monitor can perform the following functions;
Branch density, monitoring of transaction status
Inspection of branch hardware / software and configurations
Immediate monitoring of errors in the branch
CRM Integration
The System makes a guery to customer database through card based systems, with a code and ID of the customer, and customer-based prioritization, personalized message delivery, campaign announcements are made
Core Integration
The virtual terminal application is embedded in enterprise banking software and the call and routing functions are performed without the need for a new window on the teller's computer.
Third Party Integrations
It has the possibility to integrate with the company specific applications in the request of data from sources such as other branded systems or digital signage applications or especially enterprise HR applications
S-Matik Mall
In order to provide a service environment in accordance with social distance rules, S-Matik Customer Queueing Solutions offer an indispensable technology for your service comfort, while the newly developed C-Box Contactless allows you to get ticket without touching the dispensers. C-Box Contactless, which allows you to get tickets by only showing your hand to our contactless sensor technology, regarding hygiene sensitivity developed for the common use technologies, will be the solution to the customer needs in this field.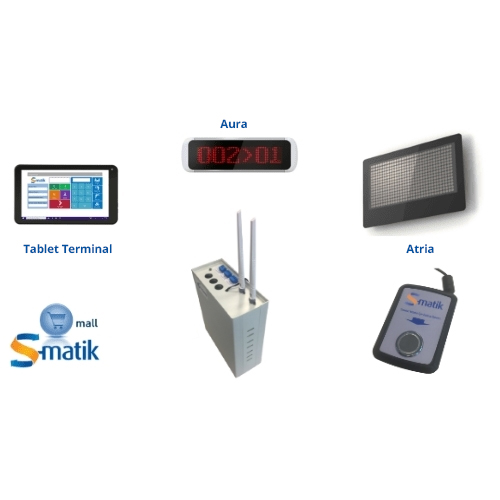 S-Matik v4.0
S-Matik Version 4.0, the most advanced versions of S-Matik Queue Management System, has a PC independent structure, thanks to the flexible infrastructure alternative and web based technology offering ease of use.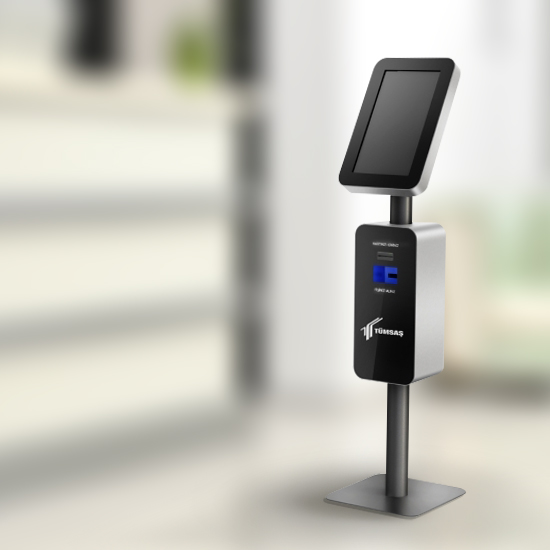 S-Matik Wi-Fi
S-Matik Wi-Fi has an infrastructure that carries the communication of S-Matik Queue Management components on a wireless structure and enables communication connections to be faster and more effectively. S-Matik Wi-Fi prevents cabling and supplies flexibility on installations and fast intervention times by a wireless communication between displays and PC/mamangement units.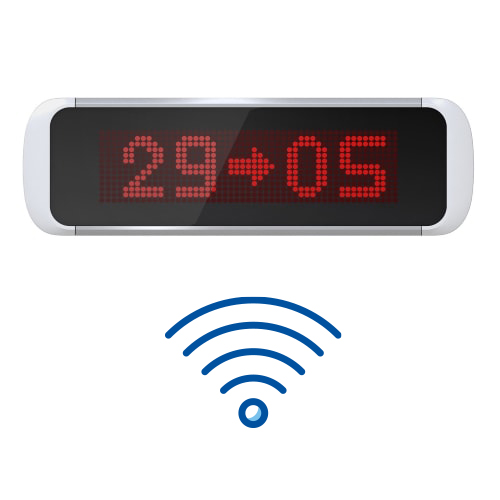 S-Matik Contactless
In this Covid-19 period, hygiene and healthy service experience gained importance. S-Matik Queue Management, which have been used at many points from banks, hospitals, public institutions to sales points for years and enable customers to receive service comfortably instead of waiting and standing in a queue, continues to offer innovations for the post-corona process.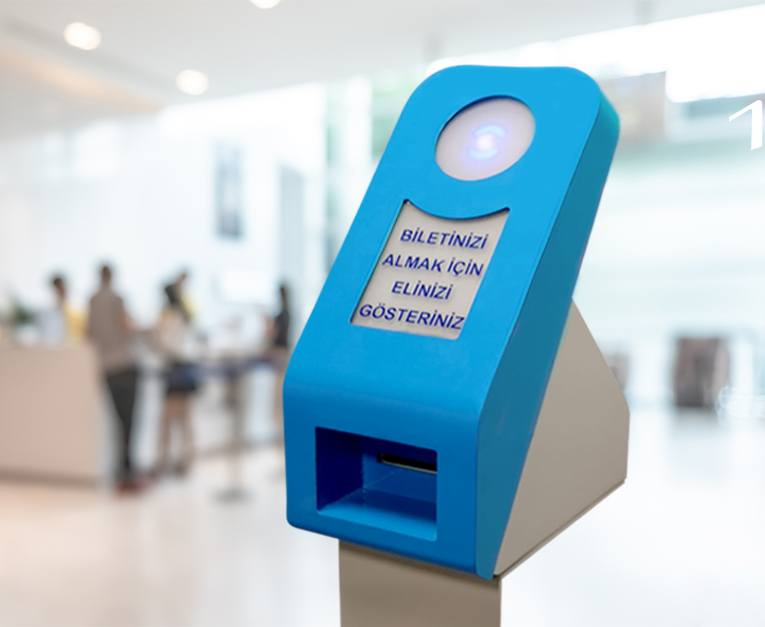 S-Matik Signage
With flexible screen design tools, you can customize the screens your customers will watch. In cases integrated with the S-Matik system, customers who are called on a part of the screens used as the main indicator can be monitored sequentially, while in another area, corporate logo, corporate images, video or slider images in another area and even scrolling text areas where you can present your messages as text can be defined.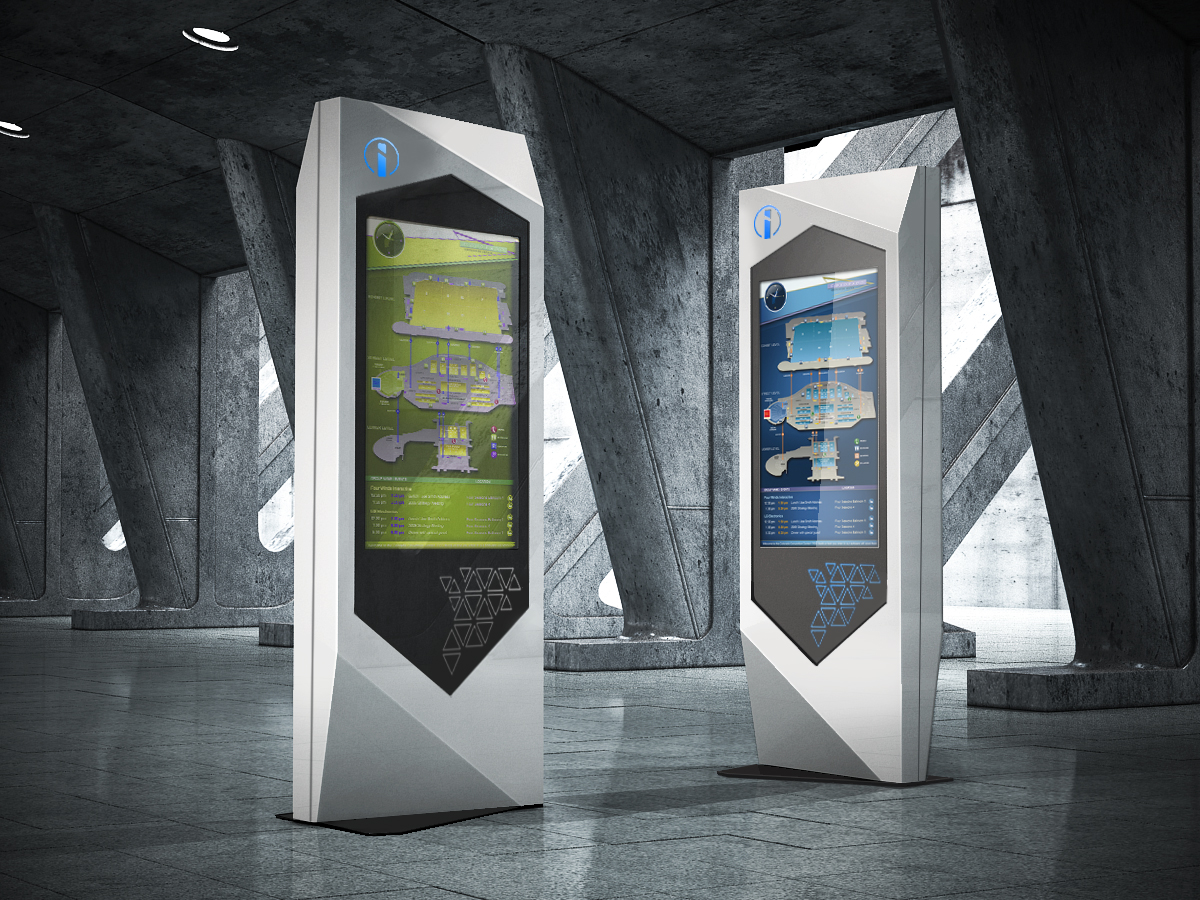 S-Matik Appointment
Thanks to our appointment solution, which works as integrated with the S-Matik queue management system, it manages the prioritization of customers having appointments basing on your corporate appointment system and calls the customers whose appointments are inturn. By this way, your appointment records are included in the service flow process in your branches with the S-matic system and your branch densities become manageable and your customers can get service without waiting.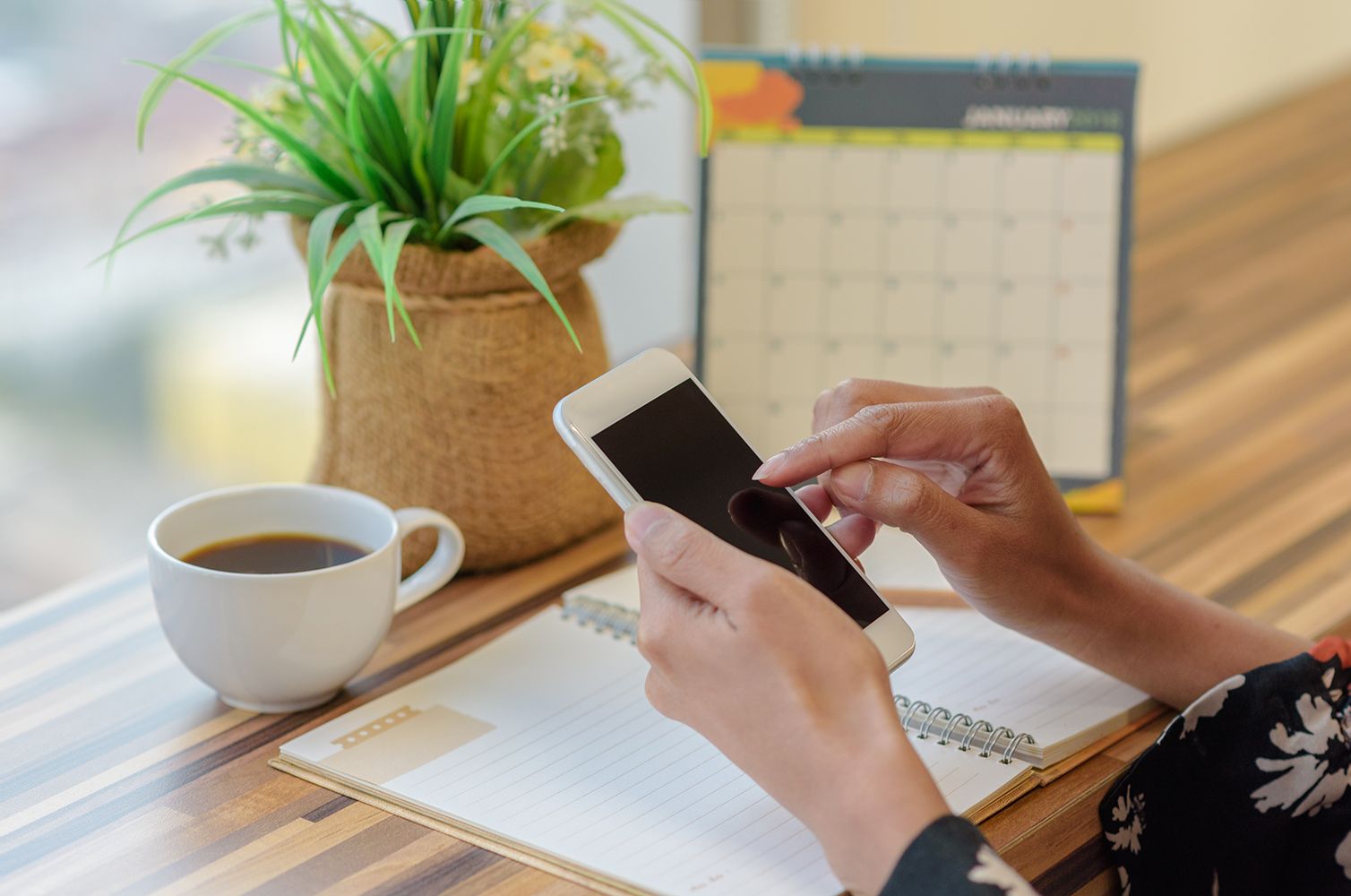 SecureVey
Customer experience charts create data archives that are very important for an organization's reputation and efficiency. In terms of optimization and improvement studies, every institution wants to learn and report customer feedback. Classic survey applications are often ineffective solutions that customers will not even notice.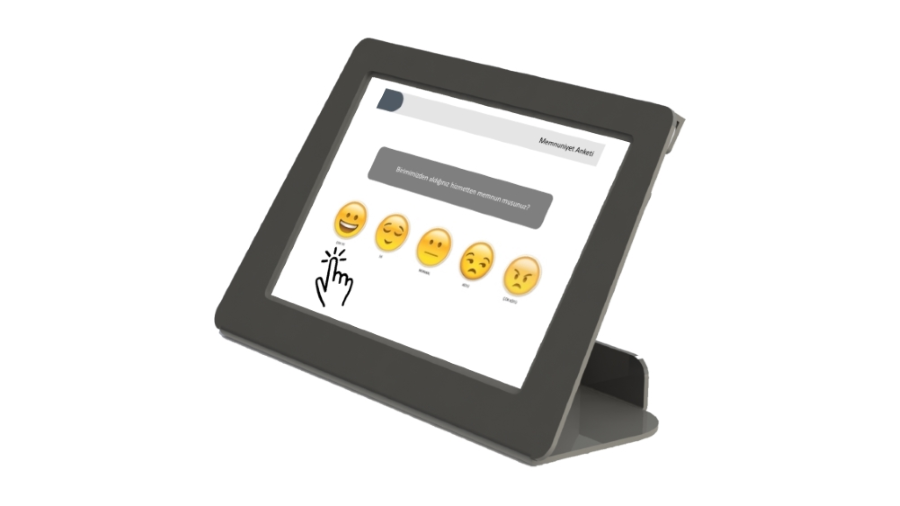 Keep Distance (MK-20)
The MK-20 social distance awareness device is a technological reminder for social distance, which is important for your customers and employee's health after COVID-19.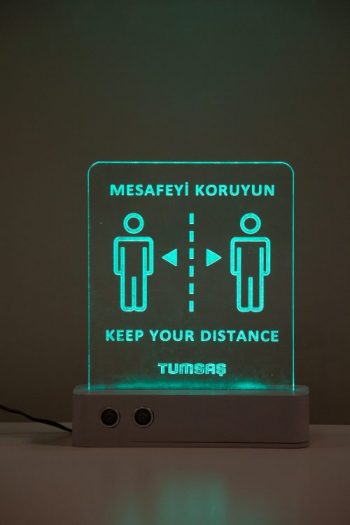 Since 1977, we have been producing customer experience solutions for well-established companies in their sectors.
With an approach focused on customer comfort, we develop solutions that integrate R&D, technology and design concepts, to make life easier and provide added value to our economy.
We support our customers with
time-saving solutions
Contact us to increase the quality of customer experience with our new generation solutions.
Contact Us