It is a technological reminder developed to maintain social distance.
Measuring social distance with MK-20 special sensor technology
Visual Warning: Warning area colour changes from green to red and flashes, if the distance is not maintained
Audible Warning: Audible warning if the distance is not maintained
You define your social distance parameter with its sensor technology. 1mt. -1,5 mt. – 2 mt.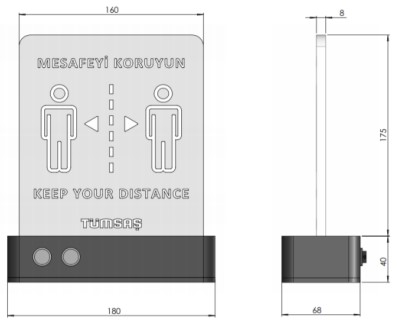 The most important factor in combating COVID-19, which is formulated as hygiene, mask and social distance, is awareness. Human nature has difficulties in maintaining social distance, especially
In this period, MK-20 aims to increase awareness of customers and employees both audibly and visually in order to improve the sensitivity at the point of maintaining social distance.
It can be difficult for your employees to alert when your customers are too close and ignore social distance.
The MK-20, which you will place at the desks of your employees or at the points where they are in contact with the customer, is warned with a red color and an audible alarm in case the social distance is not maintained.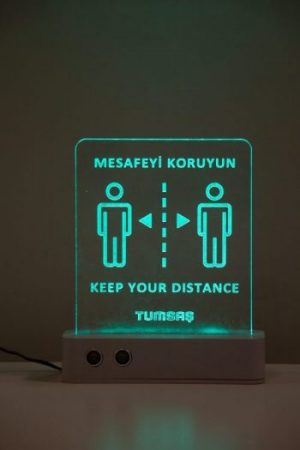 We support our customers with
time-saving solutions
Contact us to increase the quality of customer experience with our new generation solutions.
Contact Us