In the banks, corporate customers (companies) hand over the checks they use within the scope of their commercial transactions to their customer represantative in the bank and these cheques are scanned and associated with their account. Before delivering the cheques, the company prepares the check payrolls of the cheques to be submitted and the cheque are delivered to the bank official in bulks. In the banking sector where all transactions are digitalized and centralized, cheque transactions are still carried out manually.
Technicial Specifications
Bulk Cheque Acceptance
Fraudulent cheque control with MICR reading and UV image processing technologies
Creating images at Central Bank standards
Check payroll printing
Online integration with the Banking System
Authorized, Secure Vault Access
In order to prevent the waste of labor and customer time, a self-service device which will accept the customer's cheques on behalf of the bank, and scan the relevant information on the cheque and make an integrated solution with the banking system is required.
Corporate customers who arrives to the bank will physically deliver and scan all their cheques on the kiosk and the cheques will be securely stored in the kiosk secure box and transaction will be finished by taking the cheque transaction slip. With the application on the kiosk, cheques will be automatically recorded into the account of the customer total integrated with the banking system.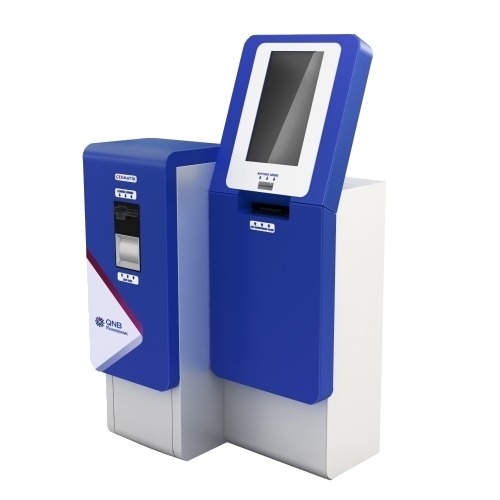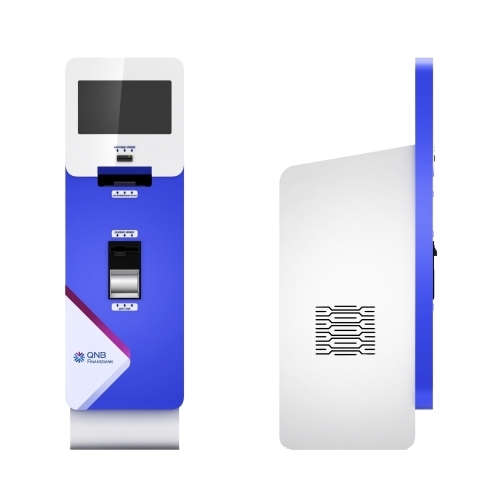 We support our customers with
time-saving solutions
Contact us to increase the quality of customer experience with our new generation solutions.
Contact Us